The new year is here and with our two ongoing series just finished, you might be wondering what's next for us.
So I'm taking the chance to outline our plans for this (and possibly next) year, along with some other stuff that I've been meaning to talk about for some time. I'll probably split this in multiple posts since it might get a bit wall-of-text-y.
Let's go in order, starting from our next projects:
Since Beyblade and Let's & Go!! are both finished, we'll be moving on to the next shows in the pipeline.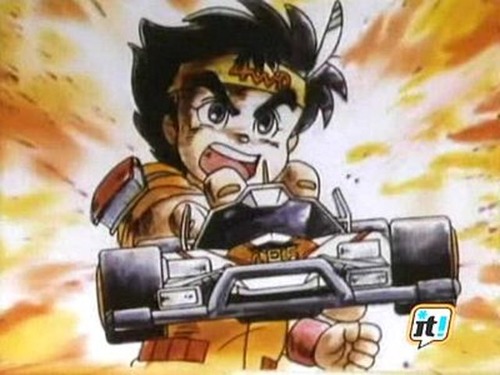 The first one is something that I wanted to sub for a long time, and I've mentioned it here a number of times in the past.
Dash Yonkuro
is kind of a predecessor of Bakusou Kyoudai Let's & Go!! I remember watching it back when I was a kid and while I don't really remember much about it (apart from the fact that they used hockey bats to steer their machines) I do remember liking it very much.
For the second show (at this point I think our group has enough confidence to handle 2 shows at once), I've been debating whether to continue Beyblade, and go with
Beyblade 2002
(also known as V-Force) or give priority to
Let's & Go!! WGP
. Both are series I really like (although I will admit I like L&G a bit more personally) so I am not sure which one to choose. However, in the end I think we will do Beyblade 2002 first, because the cool gang at
Hoshi no Yume
(who has also helped us a lot with the first series of Beyblade, specifically with the last 12 episodes) has already partially translated the series and have agreed to giving us their subs to work off from. This will obviously speed up the work for us, so I think it's our best option.
Aside from these, we also have a couple of side projects going on:
our own Maxine has started translating Yume no Crayon Oukoku, as you've seen previously. I've been helping out a bit with the translation but most of the work (as well as the timing and encoding) was done by her.
Soreepeong, who's been a great help for us when we released the Medarot batch, has been working on Medarot Damashii. However, work as been working slow (partly because he asked me to check his translations and I keep putting it off or forgetting because I'm dumb like that, and partly because even he is finding the series boring).
So you also have these two series to look forward to, just be aware that the pace of their releases will be quite slower.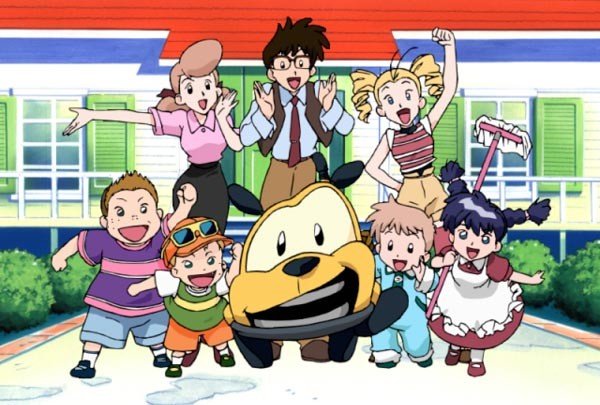 What comes after that is still unclear, and we have no idea when we'll get there. It might take 4-5 months or it might take over a year to complete both series, especially if I finally find a job which will obviously slow down my pace for subtitling. However, I still want to name a few candidates for series that I would really really like to work on eventually. I'll premise that they're not exactly /m/ related though. Then again, Beyblade and L&G weren't very /m/ either.
One of them is probably obscure to many of you, and it was a children's anime, but I remember it being quite fun and charming. The title is Bubu Chacha, and it tells the story of a little boy and his dog Chacha who died in an accident and came back to life inside the boy's toy car.
The other one I think you already know at least by name, so I'll skip the synopsis. Hamtaro has been one of my favorite shows in my childhood, and the GB/GBA games are also a lot of fun. I knew that the show was popular worldwide so I was very surprised to discover that the anime had never been subbed completely. The group ParadiseHamsubs has been working on it, but from what I've seen they've only been doing the later episodes that never aired in the US. So I would love to tackle the first hundred or so episodes. Yeah, it's a lot, but I would like to start. If we can spark some interest in the series, maybe some other group will take over from us and do the ones we can't do, just like ParadiseHamsubs has sparked interest in me.
Still, I want to know what you guys think. Which series should we work on in the future? Suggestions are welcome, though of course I won't promise anything. Also keep in mind that if raws aren't available, working on a series would be, well, no feasible. I made a
quick poll
where you can add your own suggestions as well as vote other people's.
Whew, this is a lot of text and I hope at least some of you didn't close the tab at this point. I'll save the other matters for a separate post.